We've been working with companies in the medical device market for over ten years. Gaining approval to ISO 13485, (the quality system standard required for by a medical device business) isn't easy. It often takes over a year from start to certification for even experienced businesses.
The Dunkirk Spirit?
Small boat owners sailed over to France to retrieve stranded British servicemen in 1939. Exceptional effort and ingenuity in times of challenge. It is something that we appear to do peculiarly well. Other nations appeared to have tried, too.
Dangerously Convincing Devices.
However, the "can-do" approach has its limits. Manufacturing medical equipment is not something which anyone with a sewing machine or home 3D printer can  do on a whim. Producing syringes in your garage beside the kids broken bike, four half full cans of paint and the box of stuff you brought from the last house (but never opened) is unlikely to be a success. However, the products may be dangerously convincing under initial scrutiny. This is why ISO 13485 matters.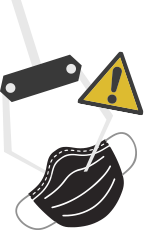 Medicine today is a high technology sphere. It has critical requirements. For the safety of both the medics. and the patients, these must be followed. Hence why the requirements of ISO 13485 are particularly strict. This standard saves lives. It also guards against litigation.
Therefore, properly-specified medical equipment can be expensive. There is a reason for that. To recap, errors of judgement and falsely specified materials in this industry can cost lives. "Saving a couple of quid" by buying the gear from the cheapest (or only available) source around is not a good idea.
However, if you wish to enter this market, ISO 13485 certification is vital. It will help ensure that you supply the right products, made from the right materials to the right standards.
Realistically Attainable?
Having made ISO 13485 sound a daunting standard to attain, I am now going to risk making it sound easily attainable. Our ethos in over ten years of consulting has been to demystify the industry.
Unfortunately, some organisations seem to enjoy making it mysterious (and expensive). We work alongside your organisation to gain ISO 13485 certification in a structured, well planned manner.
Furthermore, we will build on existing strengths and structures. Hopefully, this will avoid having products returned to you, at your cost, from halfway round the world. To steal a current phrase "Get ISO 13485, save lives, protect your business".
The Next Stage
Simple! Contact us for more information.