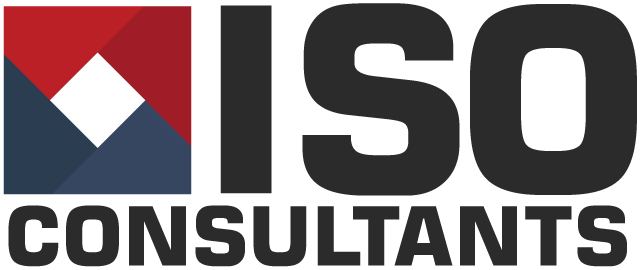 "Making sense of certification"
ISO Consultants
Preparing your business for certification
If you need help to gain ISO Approval, maintenance work on your current approvals or even certification to a new standard, ISO Consultants are here to help.  Offering everything from DIY toolkits to regular in-house, on site support. ISO Consultants are as flexible as you are.
With experience from many industry sectors, the team brings a no-nonsense, honest and practical approach to quality and standards.
News & Updates November 2018
Beware The Catch All ISO Toolkit
Preparing for ISO inspection and audit is a serious business; it would be wrong to expect an ISO consultant to hand over a comprehensive collection of templates and say 'Here you go, carry on…'
Most importantly there are a developing array of kits becoming available on the market, you have to be sure that a capable person within your organisation will be able to commit to the successful management of the documentation. Please understand that the one size fits all expectation is not applicable to successful standard implementation. ISO consultants include support with the currently available toolkits.
ISO Consultants Helping Industries & Businesses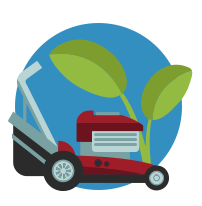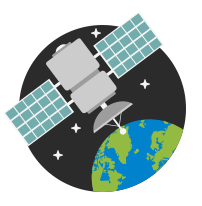 Fabrication & Engineering
IT Security & Software Systems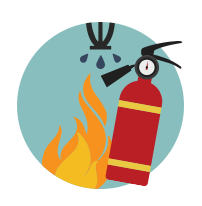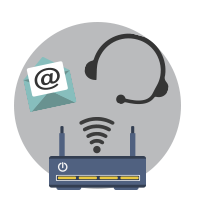 What does ISO Certification mean for my business?
Quite simply, you may be excluded from major business opportunities if you don't have a specified standard. ISO certification now is
expected
by most procurement teams.
ISO certification adds credibility to your business in the eyes of potential customers.  Designed and applied correctly, a standard will improve business efficiency, and contribute to your "bottom line".
What is the key to ISO success?
System, system, system! Coasting along not being truly diligent to your work is pretty much what ISO is NOT about. The path to success is systemisation, by defining a set of procedures with checks and balances (in line with ISO) you will be able to bring your 'A' game; you will be recognised as a solid performer with recognition for good work. ISO is not a hammer, it is a measuring device to seek out businesses who exercise diligence.
Which Standard Do You Need? 
ISO Consultants offer professional guidance for many different standards, either working remotely or at your premises.
Presently there are DIY Kits for the more popular standards, that's not all – there are others available that are not featured on our site. The focus for DIY kits is on the most popular standards simply because these are the ones most in demand.
ISO Consultants start "where you are" – not "where we think you are". A successful quality management system has to fit your company's capability, culture, and experience for it to work well and result in successful certification. 
The team provide both guidance as well as the necessary tools to make sure you succeed in gaining your certification.
Straightforward, experienced ISO Consulting 
"We'll work with you through any certification or accreditation process. Our unique industry experience means we understand organisations from customer front-line to boardroom level. ISO Consultants brings a fresh approach to an occasionally baffling area of business. "
Colin Brown
Senior Consultant
Testimonials
What are the customers saying about this company?
Nathan Pammenter
P&P Safety Ltd.

,

,

'P&P Safety Limited has been working with Colin now for many years. We are a small / medium sized UK based manufacturing company who needs specialist knowledge when it comes to the ISO standards and Colin has helped both with the current ISO 9001:2008 standard and is currently helping us getting certification to the new ISO 9001:2015 standard.  His knowledge and understanding of what we need has been invaluable as he has worked in industry before – it certainly has helped from a cost-effectiveness point of view and we hope to continue working with Colin for many years to come. P&P Safety Limited would recommend Colin and ISO Consultants to anyone looking for this type of specialist knowledge'.
Jeff Craig
Talar Made Ltd.

,

,

As an SME at the forefront of our industry TalarMade's aim is to fulfil customers' requests in an efficient and timely fashion.  The quality of both our products and business processes are vital in achieving this and we have been working with ISO Consultants for over 5 years to ensure that we remain both current and compliant.  Colin and his team have a broad knowledge base, gained from many years across industries within the QA field, and very ably handle any queries or issues we may face operationally.  As our business model grows and changes rapidly it gives me great confidence to have the expertise provided by ISO Consultants by my side and I know that help is only a phone call away. 
Alan Peet
Matrix IP Ltd.

,

,

To meet the requirements of a large customer we needed to implement and gain certification to ISO 27001 very quickly. Colin and ISO Consultants were able to respond quickly and guide us through the implementation of a suitable system very quickly. As a smaller business it was important to us not to be flooded under a huge amount of documentation and need to invest huge amounts of time in maintaining the system. The system ISO Consultants implemented is concise, easy to follow and maintain, and has quickly become our normal way of doing business.
Gabriel Strauss
Capatex Ltd

,

,

Working with Colin @ ISO Consultants to support our regulatory affairs & audits, as an SME with limited resources has allowed the company's management to concentrate on the business with the confidence of having an expert to take support on regulatory matters. Colin's approach to our needs has been sensible and pragmatic and is always available for additional support when need arises. Capatex can whole heartedly recommend ISO Consultants and has already done so to other companies.
Read testimonials about ISO Consultants from clients
Click on the button to go to the testimonial page