ISO Consultants Articles
Please bookmark this page and visit on a monthly basis to be kept in the loop for new content related to updates and changes concerning standards.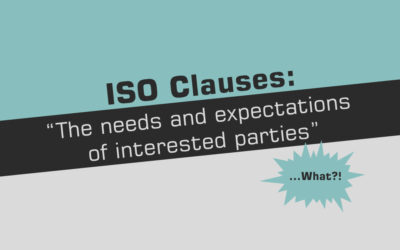 The introduction of the common format for ISO 9001, 14001, 45001, 27001 has saved much time in the whole process of creating management systems. However, one of the ISO clauses seems particularly challenging. Early in the system construction process, there is a...
read more