With over 25 years of experience in implementation of standards and controls, ISO Consultants are professional and proven.
We have the knowledge and experience to confidently assist businesses in their journey to securing ISO approval.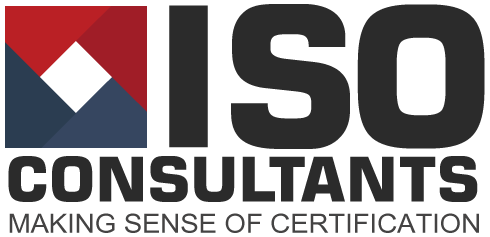 ISO Consultants is owned and operated by Independent Audit and Inspection Services Ltd.
Independent Audit and Inspection Services Ltd was formed by Colin Brown, in 2007 with the intention of assisting companies to operate efficient, concise management systems, hence gaining the benefits promised by ISO certification.
Colin Brown
Senior Consultant and Founder of ISO Consultants
My Journey in Quality and Standards…
I have been working in Quality-related roles for most of my working life. 
I completed a traditional apprenticeship in a telecommunications company back in the days when an entire product was made in a single location. We rolled the threads onto screws, wound coils, painted cases and steelwork, then developed electrical and electronic equipment to fit into those cases. I understand manufacturing from the shop-floor upwards. It's where I started my working life.
As electro-mechanical changed into electronic, I witnessed the development of Statistical Process Control, a truly revolutionary principle for a classic mid-'seventies UK manufacturer.  A deep fear of cheaper (and better) foreign imports gripped them. I was quickly trained in Quality Management techniques. The company invested considerably in my training. However, they did not subsequently apply this resource in their business. Did I understand their decision?  Not really.  Did I object? Not at all.  I was beginning my journey in quality management.
In the early 90's, in a quest to learn more about the concept of management systems, I joined an International Certification Body, that is, an organisation which audits and approves a company's ISO Certification. I had moved from "poacher" to "gamekeeper", and began completing audits of large and complicated companies. In 1999, I crossed back over the line again, taking a senior role in industry. I'd learned a lot from the Certification Body, but wanted to make quality management work myself. I was hired as a Quality Manager for a UK-based multinational, assigned to a large defence-related contract. I held various Quality, Health, Safety, and Environment- related roles until 2007 when the opportunity to start my own consultancy. Having seen the quality management industry from both sides of the "fence", I felt I had something unique to bring to the market.
Since 2007 my company has grown steadily and I now employ a number of associates who have a similar passion for encouraging businesses to take on the best practice contained in ISO standards, and reap the benefits that follow. Many of us have worked for Certification Bodies, so we also understand the approvals processes well. Therefore, we can guide your company through the complex and sometimes bewildering worlds of Certification and Accreditation in a simple and efficient manner.  The majority of our team have significant experience in the sector, and we choose individuals who share our vision of plain-speaking honesty, and practical application of principles in an industry often made dauntingly over-complicated (and expensive!).
Meet the ISO Consultants Staff
All our consultants  are qualified to at least the standard of the certification body auditors who will issue your certification.They also have wide experience of writing management systems for many differing companies.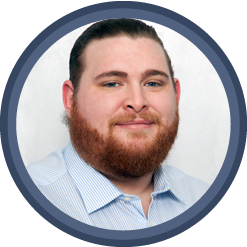 Information Security ( ISO 27001, GDPR) and Medical Devices
Rob graduated in Business Development before joining a company providing IT Services and Medical Devices. After three years of maintaining their Technical Files and Management System, he joined ISO Consultants to assist with Information Security and Medical Device Approvals. In addition to other qualifications, Rob is a Lead Assessor against ISO 27001.
Rob Govier
Marketing Consultant
Marketing and Web Support
If you got here from reading on of our  blogs, you've read some of Rob's work.  Holding a degree in English Literature and a diploma in marketing, he brings sales and marketing experience from a major European Airline, a large UK telco., as well as solid "hands-on" technical telecommunications experience.  He is on a mission to disperse the fog of words surrounding the quality industry, and simplify what others have made complex.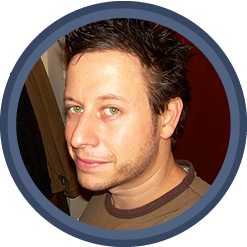 Jay L.
Technical Consultant
E-commerce Specialist and Webmaster
When we decided to strengthen our e-commerce and web presence, we found that Jay was the man for us. He shared our heart for honesty, simplicity and user-friendliness.  He has a rare combination of technical skill, accessibility and sound commercial acumen. Unlike others of a technical tendency, he is not from "planet geek", but does know how to navigate around it's major cities. I think we may keep him on…  .
Face to Face Consultation
Working alongside you at your business premises, we will guide you through the implementation of policies and controls that will ultimately make your company ready for inspection.
This option is provided to assist business owners / project managers who feel capable of doing some of the heavy lifting and yet would prefer to retain the watchful eye of a trained consultant.
Inspired and confident to work on through carefully written documents supported by tutorials? Our DIY ISO solutions can offer a low cost means of becoming ready for your ISO audit.