Advances in technology have now made it easy to communicate over long distances without having to set foot out of your own office, or even home.  Free applications that can host video, voice and shared screen interactions make remote ISO consultation a viable, time-saving  and cost-effective choice.
What benefits are there in a remote consultation? 
Quite simply, cost-effectiveness. Remote consultation costs less than face to face meetings, assessments and audits. The visiting parties involved do not have to account for expenses that may include travel, accommodation and entertainment.
Where do I start?
It depends where you are starting from!  We have packages to suit every level of remote support required. Remote consultation suits businesses who have a basic understanding of ISO standards. It helps if they can act on specific directions and analyse their business practices and procedures.
However, If you feel that the entire process would be better executed entirely by a trained professional, then a face to face consultation option might be more suitable.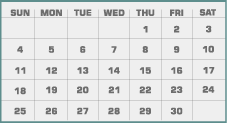 Book a date for Remote ISO Consultation 
You can book a time slot for remote consultation services, our secure system accepts debit/credit cards in addition to PayPal services.
What standards do we offer with Remote Consultation?
We offer remote ISO consultation for all twelve of the common standards in our expertise library; below is a reminder of the standards that are included. It is true that some standards are more complex than others and this usually reflects the amount of time customers require in sessions.
Considering Other Options?
Just to reiterate, remote consultation is best suited for businesses who have a basic understanding of ISO and a little time to be able to act on directions given from the remote consultant. If you do not have much time and need someone to manage the entire process from start to finish then face to face is a better option. For businesses who have a little more understanding and prefer a hands on approach with only a small input from a consultant then our DIY ISO packages are more suitable.
Face to Face Consultation
Managing the process of control adherence and system development for your business from start through to final preparation for official auditing, face to face is the way to go.
Inspired and confident to work on through carefully written documents supported by tutorial videos? Our DIY ISO solutions can offer a low cost means of becoming ready for your ISO audit.