BS EN ISO 14001 Environmental Management
Remote Consultation
Remote consultation from ISO consultants offers business owners and project managers a cost effective means to implementing controls and policies neccessary for a business to become ready for an inspection.
Pathfinder Package
BS EN ISO 14001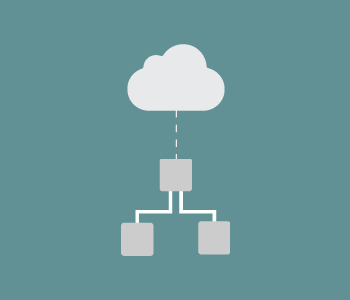 The Pathfinder session is a 1 hour session designed as directional overview to the processes and procedures required for a business to begin the integration of standards and the adherence to control policy documentation.
Advocate Package
BS EN ISO 14001
This is a 3 hour session that allows our consultants to peform an analysis of your business and then to make meaningful recommendations to help you implement the controls for the standard.
Collaborator Package
BS EN ISO 14001
A package that offers an entire day's worth of consultation (upto 7 hours). The program allows the consultant to develop a more indepth appraisal of your business going on to produce a more defined set of directives for you to follow.
What comes in the Remote Consultation Packages?
Each package offers an increasing amount of input from the consultant, for persons who buy one of our DIY ISO solutions, there is a free Pathfinder session included. Remote ISO consultation  can be carried out over Skype, Team Viewer or Zoom (does not require install of software – browser based).
Many of our customers start off with a Pathfinder package and then at a later date choose to expand with either the advocate level package or the full day assistance, depending on their confidence level.
ISO 14001, the most notable section of the ISO 14000 family owes its origin to BS 7750 which was created in 1992 in response to growing concerns about the environment. Often abbreviated to EMS; The Environmental Management System represents a framework to improve efficiency, reduce waste and become a more conscientious company.
Pathfinder Package
BS EN ISO 14001
This 1 hour session briefs you on all of the following sections, explaining the major concepts within environmental protection, its implementation and the steps required to gain and maintain certification.
Certification & Implementation, What it means for you
Setting the scope of your system
Establishing an Environmental Policy Statement
Setting Environmental Objectives and Targets
Establishing the Context & Interested Parties
What Environmental Risk Assessments are required ?
How do we control Compliance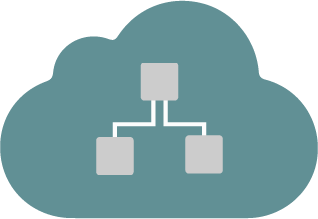 Advocate Package
BS EN ISO 14001
With the
Advocate Package
we have more time to get into specific issues, starting with the business planning and documentation required by
ISO 14001
, establishing responsibilities within the business model and expanding upon the environmental legislation likely to cover your activities
We will also look at the differing controls nneded for environmental performance; including a focus on how you report and review your company progress within the Management Review.
Specifically, this session will cover the following points as standard along with all that is listed in the Pathfinder Package:
Establishing Management Responsibilities
Documentation : Document & Record Control
Documentation : System Documentation
Documentation : Staff Operating Procedures
Documentation : Environmental Audits
Management Review and Reporting
Question & Answer Style
This package can also be supplanted by an extended Q&A style session where individual problems and issues you may have come across whilst implementing your system can be discussed in detail.
Collaborator Package
BS EN ISO 14001
The
Collaborator Package
can be used in one of three ways; we cover all the requirements of the standard, building up on and covering the sections listed in out Pathfinder and Advocate packages with the additional sections listed below; expand on the informal Q&A style detailed in our Advocate package. Alternatively we can follow your chosen path, using the time to address concerns unique to you or your situation in a system health check where we review your personalised documentation with you and suggest potential methods of addressing any particular issues that are raised.
Tutorial Style Session
Detailed Interpretation of the standard with all the sections detailed in our Pathfinder and Advocate sections culminating with:
Customer specific issues
Implementation Issues
Legal Compliance
Managing a certification
Question & Answer Style
Alternatively this session can be configured as a more detailed Question and Answer session based on your own unique system implementation.
System Health Check
If the formal approach or Q&A styles don't suit your situation we can also use this session as a 'check your answers' style mini audit based on your own unique system implementation for that added reassurance
Need Options?
If you have arrived at this page directly from a search engine and you would prefer another means of approaching the implementation of BS EN ISO 14001 for your business, we offer either direct face to face consultation or as an alternative (reduced budget) remote web based consultation.
Face to Face Consultation
Working at your business premises along side you, we will guide you through the implementation of policies and controls that will ultimately make your company ready for inspection.
This option is provided to assist business owners / project managers who feel capable of doing some of the heavy lifting and yet would prefer to retain the watchful eye of a trained consultant.