ISO AS 9100, AS 9120 Quality Management Systems – Requirements for Aviation, Space, and Defense Distributors – Remote Consultation
Aerospace management systems AS9100 and AS9120 are difficult standards for SME's to attain, and even more difficult to maintain. If your business requires these standards you will HAVE to find some internal resource to maintain and support the systems. We have assisted several organisations to achieve these standards, but would always advise that longer term you WILL need internal, dedicated resource to maintain the approvals.
Remote consultation from ISO consultants offers business owners and project managers a cost effective means to implementing controls and policies neccessary for a business to become ready for an inspection.
Pathfinder Package

AS 9100 AS 9120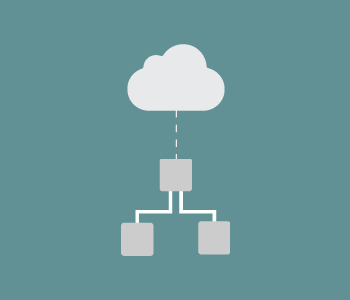 The pathfinder session is designed as directional overview to the processes and procedures required for a business to begin the integration of standards and the adherence to control policy documentation.
Advocate Package

AS 9100 AS 9120
This is a 3 hour session that allows our consultants to peform an analysis of your business and then to make meaningful recommendations to help you implement the controls for the standard.
Collaborator Package

AS 9100 AS 9120
A package that offers an entire day's worth of consultation (upto 7 hours). The program allows the consultant to develop a more indepth appraisal of your business going on to produce a more defined set of directives for you to follow.
What comes in the Remote Consultation Packages?
Each package offers an increasing amount of input from the consultant, for persons who buy one of out DIY ISO solutions, there is a free kickstarter session included. Remote ISO consultation  can be carried out over Skype, Team Viewer or Zoom (does not require install of software – browser based).
Many of our customers start off with a kickstarter package and then at a later date choose either an intermediate level consultation or the full day assistance, depending on their confidence level.
Pathfinder Package
Aerospace QA Systems

AS 9100 AS 9120
This 1 hour session briefs you on the key concepts of the standard, explaining the key differences between ISO 9001 and AS 9100/9120,
implementation of the required process and risk management activities, and the level of record keeping required to gain and maintain certification
Process Effectiveness Measures
Developing and running effective processes are not enough for these standards, with these stadards you have to be able to prove it.
Establishing Scope, Objectives and Targets
The Ojectives and Targets of a management system should always support its Scope. Developing them together helps a unified approach to the whole system.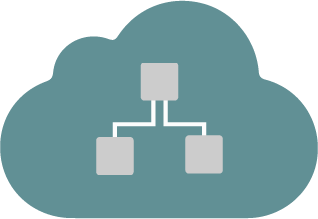 Advocate Package
Aerospace Standards

AS 9100 AS 9120
The Advocate Package will begin with explaining the issues identified above for the Pathfinder Package, then progress through the standards requirements in more detail identify the particular demands of QA systems in an aerospace environment. The package will be made as interactive as possible, leaving time to address customers specific problems where possible.
This session will cover the following points as standard along with all that is listed in the Pathfinder Package:
Systems to avoid counterfit parts
The need to prove the provenance of materials and component parts used in aerospace contracts is of the utmost importance and the AS standards put significant focus on this area.
Management requirements for external suppliers and sub-contractors
Closely related to being able to verify the provenance of all materials and components, how you manage your sources and sub-contractors is a critical point in these standards.
Collaborator Package
Aerospace Standards

AS 9100 AS 9120
Probably a "MUST" for anybody serious about gaining AS 9100 or 9120 certification, the Collaborator Package covers all the issues identified above and allows significant time to allow YOUR specific issues and questions to be addressed. By arrangement we can also allow for this full day session to be split over more than one day to increase the value you receive and the information you retain.
Producing an Effective Management System
Beginning at the establishment of the system, setting of objectives and targets and policy statements we continue through the structure of the system to the measurement of process effectiveness.
Proving you have an Effective Supply Chain
Managing your supply chains, the materiel suppliers, component sub-contractor manufacturers and ensuring that these processes are also as effective as possible are explained in detail.
Managing improvement
Once you have established a verifiably effective system you need to plan for its management and improvement through extensive record keeping, statistical analysis and thorough system audits.
Need Options?
If you have arrived at this page directly from a search engine and you would prefer another means of approaching the implementation of AS 9100 for your business, we offer either direct face to face consultation or as an alternative (reduced budget) remote web based consultation.
Face to Face Consultation
Working at your business premises along side you, we will guide you through the implementation of policies and controls that will ultimately make your company ready for inspection.
This option is provided to assist business owners / project managers who feel capable of doing some of the heavy lifting and yet would prefer to retain the watchful eye of a trained consultant.