BS EN ISO 9001 DIY Package
A complete array of documentation pertaining to this standard, this collective is the smart and cost effective means to implement BS EN ISO 9001 carefully and quickly. Our quality documentation provided with policies and checklists come with 1 year's updates and access to our support database.
The framework is designed to assist you in obtaining BS EN ISO 9001 more quickly than if you were to attempt the entire process with no background knowledge in ISO controls and procedures.
Below you can see what is contained inside the toolkit, take a look at sample documents, view the ISO introductory video, download an example as well as obtaining almost instant access to your package using a selection of payment methods.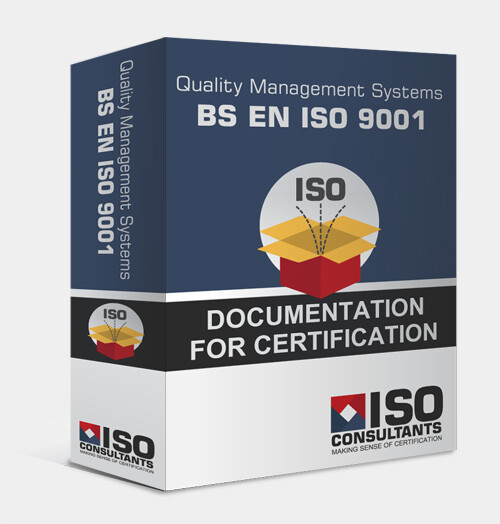 What comes in the ISO Documentation Toolkit ?
The BS EN ISO 9001 package has been meticulosuly authored by a recognised ISO specialist with over 25 years of practical experience. Having successfully led 100's of businesses successfully through the implementation process to then achieving the award of certification, the document kit contains all the tools you will need to enable your business to become ready for an inspection audit.
BS EN ISO 9001 ISO Documents
All the essential policies, procedures, controls, tools, checklists and presentations.
A full 12 months of email support
12 months subscription to our document update service
BS EN ISO 9001 1 Hour Remote Consultation
One hour web based consultation
Senior ISO Consultant/Specialist
Unpacking your standards package
Live document/screen sharing
BS EN ISO 9001 Tutorials and Training
Access to related standards tutorial libray
Approximate course duration 12 hours
Access to Powerpoint presentation
Common Q&As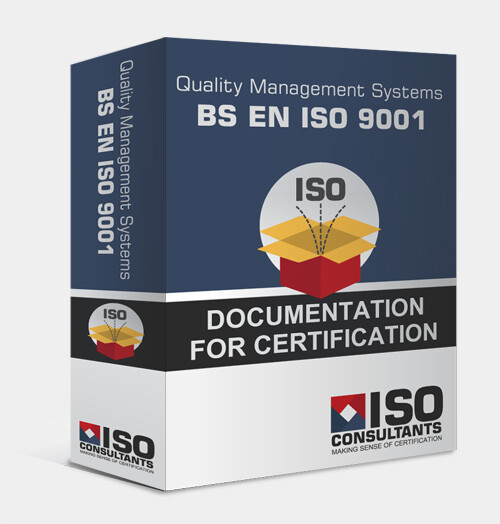 BS EN ISO 9001 Document Toolkit
---
The most appropriate person to introduce a set of standards into a company is the individual that comprehensively know the strengths and weaknesses of day to day business operations and the people who perform them. Simply click 'Add to Cart' and begin your journey to BS EN ISO 9001 today.
Need Options?
If you have arrived at this page directly from a search engine and you would prefer another means of approaching the implementation of BS EN ISO 9001 for your business, we offer either direct face to face consultation or as an alternative (reduced budget) remote web based consultation.
Face to Face Consultation
Working at your business premises along side you, we will guide you through the implementation of policies and controls that will ultimately make your company ready for inspection.
This option is provided to assist business owners / project managers who feel capable of doing some of the heavy lifting and yet would prefer to retain the watchful eye of a trained consultant.