What is the ISO 14001 standard? Lots of people ask this question. Is it a little too basic to ask? Not at all. I am an ISO consultant. I regularly find bad examples of ISO consulting. ISO certification should not be over-complex. Therefore, I will try and make things simple. But not simplistic.
The Short Version…

ISO 14001 – Environmental impact, and your business. Environmental responsibilities are fulfilled through an environmental management system. This means that your business practices will remain legal. This is not an exaggeration. Breaches of environmental law lead to fines and imprisonment. Furthermore a sensational pollution story is lapped up by the media. Your company will get well-known, but for the wrong reasons.
Common-Sense, Good Design, and Reality Equal Effectiveness.
Believe it or not, ISO Standards contain much common-sense. Bad ISO systems make rules. Conversely, a system designed around your company's business means a well-applied standard. Therefore, ISO 14001 helps you do better business in a simple, efficient and understandable way. Furthermore, certification, in ideal circumstances, is not difficult achieve 
Sound Business Reasons
If you plan to sell into government or local government bodies, you will need ISO 14001. Likewise for tenders. Certification by a UKAS Accredited Certification Body to ISO 14001 will prevent your bid being rejected. Furthermore, many large companies hold ISO 14001. Therefore, they buy only from ISO 14001 suppliers and sub-contractors. Above all, many of the issues covered in ISO 14001 are now law. What is the ISO 14001 standard? Bluntly, a way of keeping your directors out of court and the news.
The ISO 14001 Certification Process – Long, Tedious and Difficult?
Not if it's carried out correctly! Simply, your current practice can become a bespoke Environmental Management System. Next, we check its compliance to ISO 14001. Finally, we can manage the actual UKAS approved certification audit.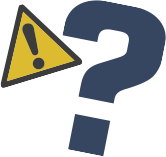 What Do I Need To Consider Right Now?
First, identify the areas of your business which pose environmental risk. Next, develop processes for the control and reduction of their effects.
Here are some typical areas of focus:
Waste
Specific procedures need to be in place for removal. Hence, these need to be strictly monitored.
Pollution
Sources of pollution need to be identified. Therefore, control processes should be introduced

Energy
Controls on consumption need to be introduced. Reductions should be possible.
Is This Expensive?
Legal action is more expensive!  The type of business determines the number of days required for the work.  Typically, a small business requires 6-8 days. Next, a UKAS-approved body carries out a certification audit. Typically, this costs £ 4-5000 for a three year certificate to cover a small company.

There's More To Tell
What is the ISO 14001 standard?  This has been a basic introduction to ISO 14001. However, we prefer to learn more about your business first-hand. Plus, we also offer routes to ISO 14001 for those already holding ISO standards.
Please get in touch to find out more!